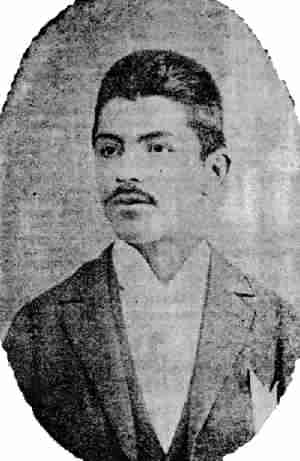 This would seem to be a good place for "local color," but the writer resists that fatal allurement. M.C.M
La lucha de María Cristina Mena (1893-1965) contra la antigua, voraz, insaciable, obsesiva hambre del mundo editorial norteamericano por el color local exótico – el germen de lo que hoy conocemos eufemísticamente como " identidad cultural" y que se abre como la cola hipnótica del pavo real en el abanico colorido, rechinante e intoxicante del multiculturalismo contemporáneo – se inicia desde el primer día que entra a colaborar con la revista Century en 1914. Siendo una mexicana viviendo en Nueva York desde los 14 años, de familia católica rica, fluida en inglés y francés, Mena tiene los medios para acceder con facilidad a la vida cosmopolita, la oferta cultural y artística, y a la urbanidad moderna de la gran ciudad.
En noviembre de 1913, sus dos primeros cuentos son publicados en la revista American, siendo la primera mujer mexicano-americana en publicar en una revista de primera línea.
Ya Martí había, en su primera estadía en los E.U. en 1880, escrito para la revista semanal noeoyorkina The Hour – invitado por el influyente periodista y editor Charles Anderson Dana – por cierto con una libertad y un desenfado que Mena debió envidiar profundamente en sus momentos de mayor conflicto con los editores de Century; primero por la absoluta indiferencia de Martí -el dandy – respecto a la importancia de su proveniencia geográfica y étnica. Y segundo – y lo que es más importante – porque Martí en lugar de contarle a sus lectores neoyorkinos, como eran los pobres o los desamparados en Cuba, cambia 180 grados el punto de vista exoticista y le cuenta a los lectores neoyorkinos en varios de los ensayos que componen sus Impressions of America como él, un joven trotamundos español (sic) -"a very fresh spaniard" – ve el color local nortemericano:
"The crowds of Broadway; the quietness of the evenings; the character of men; the most curious and noteworthy of women… this colossal giant, condorous and credulous; these women too richly dressed to be happy; these men, too devoted to business, with remarkable neglect of spiritual business… As I took my usual nocturne walk yesterday evening, many pitiful sights made a painful impression on me. One old man… his eyes fixed upon the passer-by, were full of tears. He could not articulate a single word. His sighs, not his words, begged for assistance… I passed through Madison Square, and I saw a hundred men, suffering from the pangs of misery… I will study a most original country… I will see many absurdities, many high deeds… I will see benevolent faces of men, defiant faces of women, the most capricious and incommendable fancies, ah the greatness of freedom and all the miseries of prejudice…" (1)
Mena, como compitiendo sin saberlo, cabeza a cabeza con Martí, lucha por demostrar que ella como latinoamericana, es algo más que un remedo exótico. Echa pues mano de Julián Carrillo, un indígena mexicano que – mas allá de representar el trofeo cultural étnico rechinante de identidad que el Mainstream espera de un artista nacido en un país hispanoamericano – resulta ser un gran compositor, director, violinista y teórico en el terreno de la música clásica. Carrillo tiene el nervio de incluso cuestionar, profanatoriamente, problemas tradicionales de armonía como el de la escala sol-fa. También escribe un tratado de contrapunto y uno de orquestación. Carrillo, el indígena, con su memoria prodigiosa, no aprieta un corazón de barro entre sus dedos ni performea para que el Hemispheric Institute de Chiapas pueda difundir su espectáculo frente a la plutocracia de Chicago, pero es capaz de dirigir la sinfonía "Fausto" de Liszt sin partitura. Su propuesta para que la forma sinfonía adopte una "unidad ideológica en medio de una unidad tonal" a la manera del Anillo del Nibelungo de Wagner es revolucionaria. Es decir, Carrillo se nos presenta, con una arrogancia ejemplar, como una autoridad en el terreno de la modernidad prohibida al indigena. Carrillo, el indiecito de San Luis Potosi, no le teme a Bruckner. Toca el violín en la Gewandhaus Orchestra de Leipzig y comparte espacio con Saint-Saëns y Romain Rolland. Es un maestro de poder. No como otros que no trascendieron el pobre poder del peyote en la bienal de Aztlan.
El contragolpe de Mena hacia sus editores se cristaliza a través de estas anécdotas en un artículo (2), donde por todos los medios trata de demostrarle al Mainstream que un artista hispanoamericano es mucho más que una mascota étnica reproduciendo comportamientos caricaturescos de color local. Tal como hoy en día sin ninguna variable posible.
Posiblemente en esta hora aciaga, cuando el Arte Contemporáneo no hace más que reproducir y calcar el caldo de cultivo cultural del Color Local dictado desde la academia y el contubernio curatorial, sea importante ponerse del lado de Mena en un acto de solidaridad. Pero es la actitud arrogante, hipermoderna e independiente de Carrillo y Martí la que una mayor libertad puede traer a las artes plásticas y el arte latinoamericano en general. Y esa lucha comienza por el destierro del latinoamericano profesional que nos habita y que como una mascota hambrienta, espera para ver que migajas le son tiradas desde el Mainstream contemporáneo.
——————————————————————————————————————————-
(1) Jose Marti. Selected Writings. Penguin Books. 2002
I am, at last, in a country where everyone looks like his own master. One can breathe freely, freedom being here the foundation, the shield, the essence of life… We read in Europe many wonderful statements about this country. The splendor of life, the abundance of money, the violent struggles for its possession, the excellencies of instruction, the habit of working… But have the United States the elements they are supposed to have? Can they do what they are expected to do?… We must ask for a response to these secrets… I have all my impressions vividly awakened. The crowds of Broadway; the quietness of the evenings; the character of men; the most curious and noteworthy of women… this colossal giant, condorous and credulous; these women too richly dressed to be happy; these men, too devoted to business, with remarkable neglect of spiritual business… As I took my usual nocturne walk yesterday evening, many pitiful sights made a painful impression on me. One old man… his eyes fixed upon the passer-by, were full of tears. He could not articulate a single word. His sighs, not his words, begged for assistance… I passed through Madison Square, and I saw a hundred men, suffering from the pangs of misery… I will study a most original country… I will see many absurdities, many high deeds… I will see benevolent faces of men, defiant faces of women, the most capricious and incommendable fancies, ah the greatness of freedom and all the miseries of prejudice…
(2) Maria Cristina Mena. Julian Carrillo: The Herald of a Musical Monroe Doctrine. The Century illustrated monthly magazine, Volume 89. p.753. Josiah Gilbert Holland and Richard Watson Gilder, eds. Digitized 2008. http://www.unz.org/Pub/Century-1915mar-00753