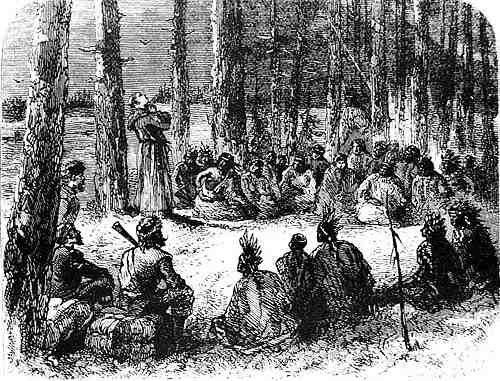 La corrupción solo es nociva si se deja en manos de espíritus sin compromiso.
Gracián de Loyola. Capítulos de Discreción. 1657
Money answers all things. Ecclesiates 1o: 19.
*El término double-down proviene del Blackjack y significa jugar por doble o nada después de perder una mano. Se utiliza en política en términos de cómo sacar ventaja de un mal paso en público.
Camnitzer:
"En otras épocas, como la mía personal citada de hace cuarenta años, todo lo que se percibía como corrupción se enfrentaba en una forma maniqueista. Esta percepción extremada de las cosas generaba las interminables trifulcas estudiantiles sobre el fin y los medios durante mi juventud. Hoy el asunto se ha convertido en algo más borroso, complejo y frágil: se trata del problema – traduciendo la cita de Prieto a su esencia – de "como utilizar la corrupciónsin corromperse".
El dilema no tiene solución y, como consecuencia, me armé una estructura moral que terminé denominando "cinismo ético". La esencia de esta posición se basa en la idea de que prostituirse a sabiendas es mejor que prostituirse inconscientemente. En el primer caso es estrategia, en el segundo es corrupción. Como una estrategia me sirve para identificar la línea que se está por cruzar y por lo tanto me permite, hasta cierto punto, la reversibilidad del acto. Limitándose a ser una corrupciónproducto de la inconsciencia, el acto se ve forzado a desembocar en una retórica justificativa, sin la posibilidad de que uno pueda asumir la responsabilidad de la decisión.
La ventaja del uso de la estrategia es que permite un análisis de las condiciones. Entre esas condiciones, permite la utilización de aquellas que pueden llevar a la implementación de una ideología, aún cuando ésta pueda parecer contradicha por los pasos tomados para instrumentarla. Pero esta frase que acabo de escribir es realmente terrible, porque lo que termina afirmando es que el fin justifica los medios. Y aquel día en que comprendí que el objeto de arte también es un objeto comercial, la iluminación había venido de la creencia profunda en lo opuesto: de que el fin jamás puede justificar los medios.
Los cuarenta años transcurridos no borraron mi ideología de entonces, pero sí me aclararon que hay una diferencia seria entre mis creencias utópicas y puras y la realidad en que vivimos. Con el "cinismo ético" logré, al menos, fabricarme la ilusión de que puedo seguir manteniendo mis ideas puras o que, por lo menos, las puedo identificar. Esa pureza (o, desde algunos puntos de vista, ingenuidad) incluye varias creencias que todavía tratan de guiar mi pensamiento."
Luis Camnitzer
http://www.universes-in-universe.de/magazin/marco-polo/s-camnitzer.htm
Al hacer un énfasis ruidoso en su naturaleza política, el mantra de cada día que se impone por acumulación mediática, el arte solo busca, como cualquier licitador del estado, exenciones éticas.
De hecho el arte parece ser la única forma de la cultura donde el cuestionamiento ético no tiene porqué existir; es un tabú, una Némesis que no ocupa un solo espacio en las toneladas de conferencias o escritos sobre arte contemporáneo. Su misma presencia ha sido borrada de la faz de la academia de las artes pues la ética es ese punto donde el "arte contemporáneo" comienza a ser incestuoso. Se puede cometer un acto inmoral (vgr. lucrarse con las desgracias ajenas) siempre y cuando no sea ilegal.
Ya Rousseau, padre del discurso moralista y sentimental, del melodrama moderno, de la fobia (solo pública desde luego, como en Eva Hesse) al placer y la belleza sin intención moral y del artista héroe, disculpaba jesuíticamente en la Nouvelle Éloise (1761) sus veleidades cortesanas y de paso dejaba los fundamentos de la justificacion farisea de la relación incestuosa entre arte social y ética que Camnitzer – probablemente ignorante de Rousseau – invoca :
"No se puede exigir a un autor y menos a un moralista que hable como su obra, ni que actúe como habla. Su obra, su discurso y su conducta son tres cosas muy diferentes que no está obligado a que concilien. En una palabra, todo es absurdo y nada choca porque se está acostumbrado y hasta hay en ésta inconsecuencia una suerte de elegancia que hace el honor de no pocas personas". (1)
Asi como Emmanuel Levinas en su filosofía moral ofrece un prospecto resignado de la total imposibilidad de un programa de enseñanza de "Ética de negocios" o "Ética corporativa". Nunca se podrá articular una enseñanza de "ética del arte social" o "ética del arte político". El posmodernismo, en especial Lyotard y su negación roussoniana del meta-discurso ético deja libre el camino a la corrupción elegante y culta de la explotación de la imagen del pobre, el desplazado, el oprimido y la víctima por el artista de talento mediano y más alla, su colaboracionismo con la Corporación. Siempre Adorno: la falta de talento halla su segunda oportunidad en el compromiso . El "último de la fila" de Nietzsche encuentra desde Documenta 7 y hasta hoy su reivindicación en la religión del arte y a través de ellos se catapulta con sus semejantes hacia el regazo del poder.
Los curadores nos ilustran sobre una supuesta "agenda política que el artista contemporáneo maneja" pero no dicen cual es exactamente esa agenda, simplemente porque en la práctica el "artista político" no maneja mas de tres o cuatro conceptos básicos que tienen que ver con la opinión pero jamás con la cultura política.Y son dos cosas bien diferentes.
Ver al artista social patinar y hundirse en el hielo delgado de la ética puede ser patético, ridículo o divertido. Tres cosas que no tendrían porqué conciliar pero lo hacen. Y más cuando es él mismo quien pone en evidencia la naturaleza decorativa del arte político. (2)
_______________________________________________________
Camnitzer no es Matisse o Cézanne, Pollock o Rothko, el artista moderno ideológicamente inocuo en la colección Rockefeller. Eso era en la maldita modernidad. En la contemporaneidad el artista político es un agente ideológico difundiendo una agenda programática corporativa ajena.
Camnitzer no es exactamente un "animal político" (zoon politikón) sino más bien – como todo artista "latinoamericano profesional' – un "animal domesticado político" (katoikidión politikón) reformado y recompensado desde la ideología social corporativa euro- anglosajona. Desde su "enemigo".
Camnitzer no es un "peddler" que pone su puestico de loza en la calle y al que Daros, el patrón corporativo que pasa le compra su producto ante las cámaras de la prensa para tapar sus crímenes. Los temas que maneja Camnitzer, su denuncia comodificada y su retórica de batalla entre maoísta, puritana, calvinista y profundamente maniquea ( a propósito de maniqueísmo)
"La tarea entonces–eso que podemos llamar la militancia–es lograr que los malos se arrepientan y que los buenos no se corrompan. Por eso es tan importante revelar historias verdaderas. Pero hay que tratar de hacerlo sin establecer conexiones falsas que nos distraen del enemigo o lo simplifican."
son un refrigerio ideológico exquisito por – si bien ruidoso – políticamente inocuo y estéril para el paladar de los CEOs de la politización filantropizada o la filantropía politizada de Daros que busca, programáticamente, latinoamericanos profesionales, chefs del color local sublime y rebelión conceptual de museo – no solo para tapar su pasado infame con tolerancia y corrección política hacia las "justas reivindicaciones del tercer mundo" – sino fundamentalmente para promover su visión paralizadorade la sociedad capitalista mediante la filantropía.
La retórica Paulista-populista de redención de los malos es también parte del trabajo de Camnitzer. El artista – Camnitzer el double-downer – tiene como misión que lo blinda ante la crítica, hacer arrepentir a los descarriados que le dan de comer y le iluminan en su condición de estrella profesional latinoamericana del arte.
Camnitzer es el Mesías jugando blackjack. Doubling-down, acusa a sus detractores maniqueos – el mismo un maniqueo al escoger el lado "bueno" del arte como salvación – de solo querer distraerlo de su cruzada Beuyschevique. Criticarlo es sabotaje contrarevolucionario. Ya la autocrítica jesuita que el mismo se hace con el cilicio de seda de su autoindulgencia es más que suficiente.
Como todo político, Camnitzer no solo se hace ver a sí mismo como ente valido sino como ente imprescindible y necesario. Y, como los abogados de Daros, su misión, que cumple a cabalidad, es encontrar los loopholes corporativos en la ley y la ética del comportamiento artístico que le permitan no solo impunidad sino poder evangelizador-político para que su Colaboracionismo Ideológico no solo lo justifique a él sino a su estirpe, a los cientos de artistas, curadores, historiadores y educadores sans-culottes, que están en Lationamerica en la fila del comedor politizado de la corporación, listos como pequeños pelícanos boquiabiertos, a recibir su ración y que ven en Camnitzer, no a un pandit ideológico a través del cual se eterniza el dominio de 1%, sino a su propio arquetipo ideólogico y al "enemigo del enemigo" que pronto los acogerá en su seno filantrópico si se portan rebelde y bien habladamente bien como él. Cual ética. El tema es de mercado. Es la ética calvinista de Camnitzer o el anonimato y quedarse sembrados en el terreno social pantanoso de la clase media latinoamericana. (2012)
(1)
"A foolish consistency is the hobgoblin of little minds, adored by little statesmen and philosophers and divines. With consistency a great soul has simply nothing to do. He may as well concern himself with his shadow on the wall. Out upon your guarded lips! Sew them up with pockthread, do. Else if you would be a man speak what you think today in words as hard as cannon balls, and tomorrow speak what tomorrow thinks in hard words again, though it contradict every thing you said today. Ah, then, exclaim the aged ladies, you shall be sure to be misunderstood! Misunderstood! It is a right fool's word. Is it so bad then to be misunderstood? Pythagoras was misunderstood, and Socrates and Jesus, and Luther, and Copernicus, and Galileo, and Newton, and every pure and wise spirit that ever took flesh. To be great is to be misunderstood." Emerson. Self-Reliance. 1842
Ciertamente, la herencia que la era del siglo XVII legó a su sucesora utilitaria fue la coacción de conservar la conciencia sana (diríamos. al modo farisaico, buena) en razón de enriquecimiento, con la condición de que rigieran las normas legales en su adquisición. Una vez desaparecido el último residuo del
Deo placere vix potest
, surgió el ethos profesional de la burguesía. Al empresario burgués no sólo le estaba permitido el afán de lucro, sino que debía guiarse por él, si le asistía la seguridad de hallarse en estado de gracia y de considerarse evidente mente bendecido por Dios, siempre y cuando no se saliera de los límites de la corrección formal, se comportara con ir ética, y el uso de sus riquezas no fuese indecoroso. Max Weber. La Ética Protestante y el Espiritu del Capitalismo. 1905.
(2) ARTISTA URUGUAYO Luis Camnitzer:
"EL ARTE AL MARGEN DE LA ÉTICA TIENE QUE SER LLAMADO DECORACIÓN"
Macarena García G.
Una de las figuras fundamentales del conceptualismo latinoamericano de las décadas del 70 y 80 visita Chile.Remonta "Masacre de Puerto Montt", una exposición que realizó en 1969 en el Museo de Bellas Artes.
Macarena García G.
Han pasado casi 40 años desde que un joven Luis Camnitzer visitara Chile. Décadas en las que su teoría "liberadora" del grabado ha dejado huella en los nuevos artistas y en las que historiadores como Justo Pastor Mellado han reclamado la recuperación de esa importante exposición que en su momento no fue valorada como se debiese. Décadas también en las que Liliana Porter y Luis Camnitzer han ganado un sitial en la historia del arte y han recibido invitaciones al país que no han prosperado. Hasta ahora, en la que él viaja a Chile invitado por el programa Incubo (ver recuadro) y remonta su histórica exposición en Galería Metropolitana.
(…)- ¿Cómo espera que se "lea" esa muestra hoy?
"Creo que ahora se lee más históricamente, ya que fue una de las primeras obras rigurosamente conceptualistas y politizadas. Supongo que algunos seguirán extrañando la sangre".
-¿Cuál es la obra suya que lo ha dejado más satisfecho?
"No lo sé, pero la Masacre está por ahí arriba en la lista".
– En 1995 usted publicó "La corrupción en el arte, el arte de la corrupción", que reflexionaba sobre la ética del artista frente al mercado, uno de los temas de los que ha escrito bastante. ¿Qué piensa de esa relación 10 años después? ¿Cómo funcionaría hoy ese "cinismo ético"?
"Mi cinismo ético parece más apropiado. Creo que el mercado cada vez tiene más poder, que las alternativas políticas (salvo en América Latina) parecen agotarse cada vez más, y que la única forma de resistencia que me queda, al menos en EE.UU., es la ética".
-¿Se refiere al mercado para el arte?
"Es el mercado en general que tiene cada vez más poder. El mercado del arte es parte de ese mercado. Y como éste en algún momento se convierte en ideología o por lo menos condiciona las ideologías dominantes, cada vez se nos distorsiona más la percepción de la realidad".
"El diálogo con eso es de concienciación. Ya no se trata de arte ético o comprometido como distinto a otro arte. Se trata de redefinir el arte para que la ética se integre a la definición y que el arte, al margen de ella, deje de ser llamado arte y pase a ser llamado decoración. Esto puede ser una declaración un poco radical, y a lo mejor en algún momento me arrepiento de haberme extremado, pero creo que es útil en estos momentos".
– ¿Cuándo ha sentido que su arte está "prostituido"?
"Trato de que mi arte nunca se prostituya, y por eso tiendo a evitar las galerías comerciales, con las cuales solamente trabajo si hay una relación de amistad profunda con él o la galerista. En general, yo ya había decidido a los 17 años que el arte era mi "territorio libre" y que nunca alimentaría a mi familia con mis ventas. Pero lo que hago está condicionado a mi medio, y estoy entrenado a producir obra, aun si quisiera limitarme a crear situaciones. Con eso termino produciendo cosas que son adquiribles (sic) y pueden ser usadas como fetiches, cosa que no me gusta demasiado".(…)
Diario El Mercurio.Santiago de Chile, domingo 4 de junio de 2006.